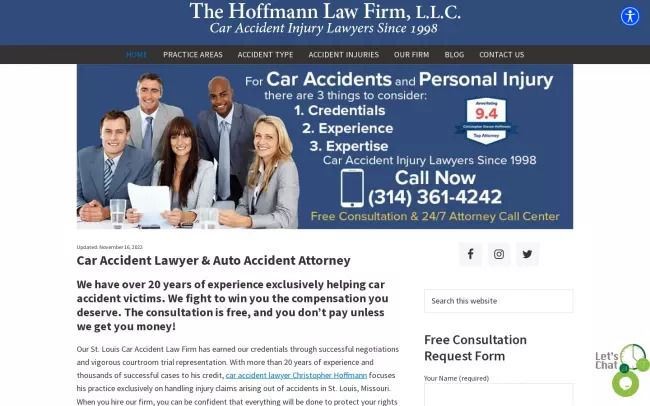 130 S Bemiston Ave #603, Clayton, MO, USA
The St. Louis car accident laywers at The Hoffmann Law Firm have been assisting victims of auto accidents for more than 20 years. We fight to get you the money you're entitled to. You don't have to pay unless we successfully obtain compensation, and the consultation is free!
Through effective negotiating and vigorous trial representation, our St. Louis car accident law firm has established its reputation. Attorney Christopher Hoffmann specializes in addressing injury claims resulting from incidents in St. Louis, Missouri, and has more than 20 years of legal experience and thousands of wins to his record. When you hire our firm, you can rest easy knowing everything will be done to uphold your rights and obtain the compensation you deserve.